Quotes:
"Take up a radical position with Peter Bright, who is borderline anarchic in his thinking and equally bold in his art." Andrea Charters
"I keep thinking about George Braque who learnt artificial wood graining from his time as a decorator; the story goes that he taught Picasso and these painted renderings of wood surface became a staple of cubism" John Myers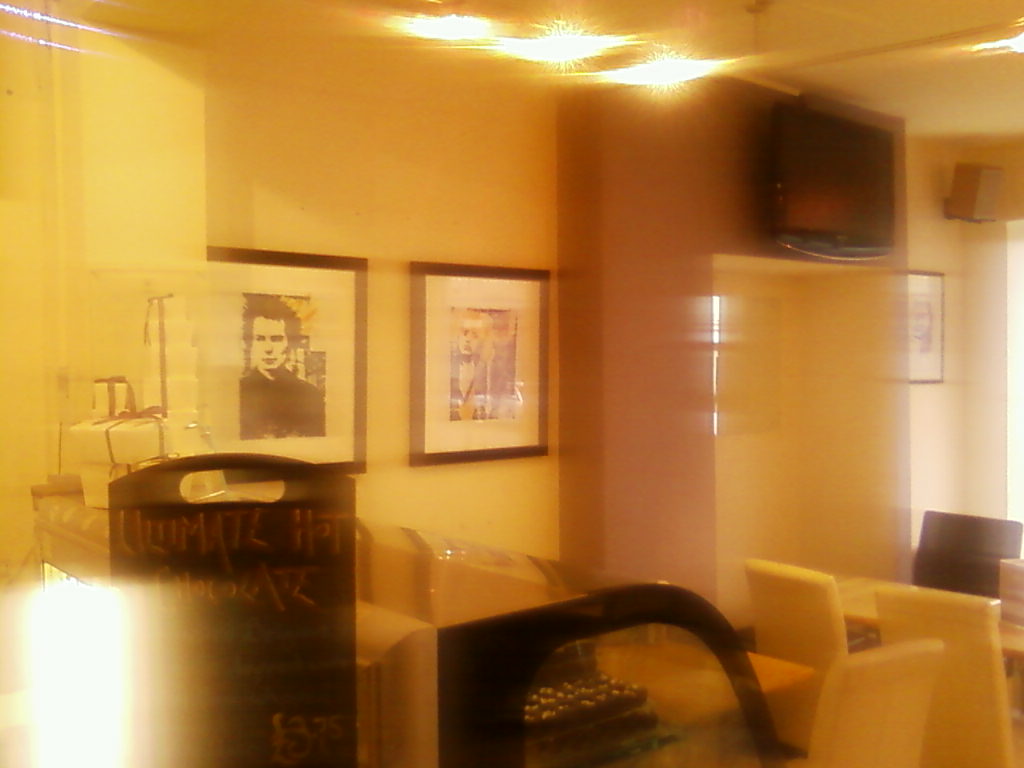 I have got several of my latest prints on show at Bar Chocolat, a cafe in Bristol.
Why not meet up with friends and relax for a while with something from their classic café menu if you are in the area.
Soak up the cosy atmosphere and maybe buy a print?
19 The Mall
Clifton Village
Bristol
BS8 4JG
Telephone: 0117 974 7000
Map to Bar Chocolat Cafe?
---
George Braque was born on 13 May 1882, in Argenteuil, Val-d'Oise. He grew up in Le Havre and trained to be a house painter and decorator like his father and grandfather. However, he also studied artistic painting during evenings at the École des Beaux-Arts, in Le Havre, from about 1897 to 1899. In Paris, he apprenticed with a decorator and was awarded his certificate in 1902. The next year, he attended the Académie Humbert, also in Paris, and painted there until 1904. It was here that he met Marie Laurencin and Francis Picabia.
Related articles