Original painting by Peter Bright (aka This Window)
Media: Painting and Screen Print on canvas, signed and dated 2011.
Size: 500mm x 400mm
Painting on deep box canvas. £47.08 ($70). Shipping Free. Buy here…
ARTIST + S T A T E M E N T … My heroes have grown old with me or they have died – maybe their death has been a way to freeze time, stop the aging process – not only for them but for me also?.'Peter's exhibition was inspired by iconic images he used when he was at art school in the 70s on the theme of Beauty and the Beast – inc Sid and Nancy and Guy the Gorilla! – and I think the results are really bold and impactful.'I have always been a hoarder, newspaper clippings, postcards etc. It is only now that I have decided to recycle them.
Guy the Gorilla (May 30, 1946 – 1978) was a Western Lowland Gorilla (Gorilla gorilla gorilla) which was London Zoo's famous resident, something of a celebrity in the 1960s–70s and was often profiled on kids TV shows and natural history productions. Guy the Gorilla was one of London Zoo's best-loved animals.He arrived at the zoo on 5 November 1947, Guy Fawkes Night, hence his name. He was a tiny baby, weighing just 23 lb (10 kg) and holding a small tin hot-water bottle.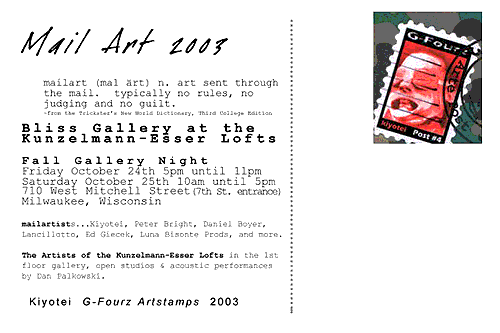 Mailart in many respects pushes the boundaries of what can be considered art, it has a surreal or Dada quality about it. Mail art sometimes reaches the mainstream gallery audiences but never really reaches the greater highs. Good mail art would not look out of place next to exhibitions like the Joseph Beuys exhibition in Cardiff.
Mail art is a worldwide art and music movement that began in the early 1960s. the principle is simple you send visual art (but also music, sound art, poetry, etc.) through the international postal system. Mail Art is sometimes known as Postal Art or Correspondence Art. Mail Art is a network, based on the principles of barter and equal one-to-one collaboration.
After a peak in popularity in the late 1980s and early 1990s, the Mail Art phenomenon has gradually migrated to the Internet, whose "social networks" were largely anticipated and predicted by the interactive processes of postal collaborations. Nevertheless, Mail Art is still practiced by a loose planetary community involving thousands of mailartists from the most varied backgrounds.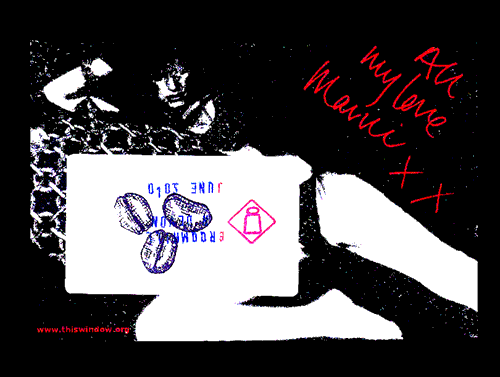 Related links:
Sid Vicious painting for sale – $75.00"Whatever Happened to the Space Age" Original painting by Peter Bright. Media: Painting and Screen Print on deep box canvas, signed and dated 2011.Size: 400mm x 400mm. Continue reading →
Nancy Spungen – painting Whatever Happened to the Space Age £57.17 Painting and Screen Print on box canvas, signed and dated 2011. Size: 500mm x 400mm. Continue reading →
Related articles: