These images of Paignton Pier and beach (South Devon) were with taken with an old Pentax Espio 120mi, a point-and-shoot, mid-range, 35mm film camera. The Espio is an autofocus unit with automatic exposure settings and a built in flash unit.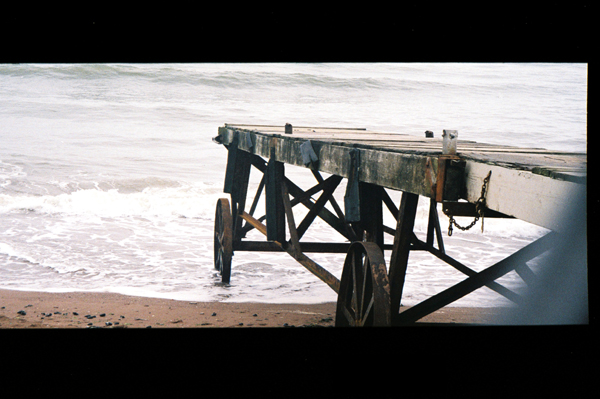 One of the most useful applications available on this model is 'backlight compensation' setting, which enables you to take a photograph using natural light in the background and flash in the foreground, giving an even tone across the image. Panorama mode is included in this little package which gives a different aspect ratio from most other cameras.
Design initiatives make this a small and flexible camera – notably the physical size and overall quality of finish make this camera a stylish baby. It houses a good quality zoom lens (38-120mm), with plenty of features that enable a variety of picture taking settings.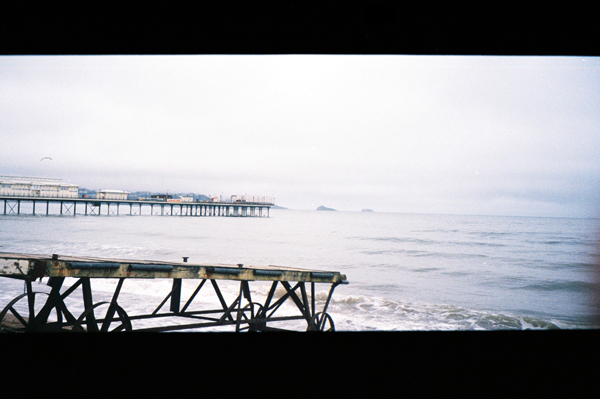 It is impossible to take a perfect image with this camera but sometimes perfection is not needed – a snapshot or a moment is sometimes more effective.
South Devon is the southern part of Devon, England. The area is not precisely defined, but because Devon has two coasts, with its major population centres on the two coasts, the county is commonly divided informally into North Devon and South Devon. In a narrower sense "South Devon" is used of the part of Devon south of Exeter and Dartmoor, including Plymouth, Torbay and the districts of South Hams, West Devon and Teignbridge.
Related articles
Related articles