Adapted form an original post here: Building a brand loyalty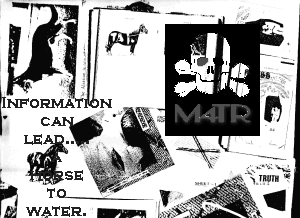 The first impressions you get from your site's visitors are critical. It is important to check what image and brand signals your website gives out. What does your Art Website say? A brand relies on continuity, clients need to have confidence in you and like to know that your company has a passion or belief – above all they need to know you are not simply in the game to make a quick profit and then disappear. Building a brand loyalty is paramount to continuing success. This is essential if you are a struggling artist.
There is no point in delivering the same product as the competition unless you come up with a strategy that makes you the brand leader.  Don't convince yourself that a catchy gimmick  is going to be strong enough to get you to the top, the whole thing depends on building a culture around you, your art, your product, your service and the dream – people have to believe in you.
North Devon Web can help you with setting up a small business or artists website and help you to prove your brand.
North Devon Web belongs to a network of websites that host in a green way. North Devon Web is helping to prevent the release of 2,660 metric tons of carbon dioxide from entering the atmosphere each year by hosting on 'Green Servers' – as a result, the network's energy efficiency is equal to planting about 2,390 acres of trees, not driving 6.1 million miles, or removing 510 cars from the road. We are here to help you stay in business.
If you have a problem with your website and need it fixed quickly, we can usually update, fix or produce content for your website within 36 hours.
Contact us for a FREE quote Thank you for your help – join us…
Being in the blog charts is a massive reward for everyone who has helped and contributed to this blog. We are still looking for writers to contribute to this growing blog. 
Contact us
 if you would like your work to be featured on
sitemaps-xml
.
Related articles